Pools at the Hampton Inn Pigeon Forge
How many pools are located at the Hampton Inn Pigeon Forge on Teaster Lane? There are a total of 2 Pools, one is Indoor and the other is Outdoor and both are heated. On top of having these pools, there is also a Zero-Entry Kids Splash zone for the little ones to stay cool and not be in deep water. The grounds around the outdoor pool is very nice and comfortable.
Pool Information:
Pool Hours: Daily 9am – 11pm
Towels: Located at the Pool Deck
Notice: Pool hours can change without notice. Always check the daily schedule at the hotel for the updated hours to the pools and any events.
Who: The Indoor and Outdoor Pools are only open to Hampton Inn Pigeon Forge Guests
Lifeguards: Lifeguards are not at the Hampton Inn Pigeon Forge Pool
Indoor Pool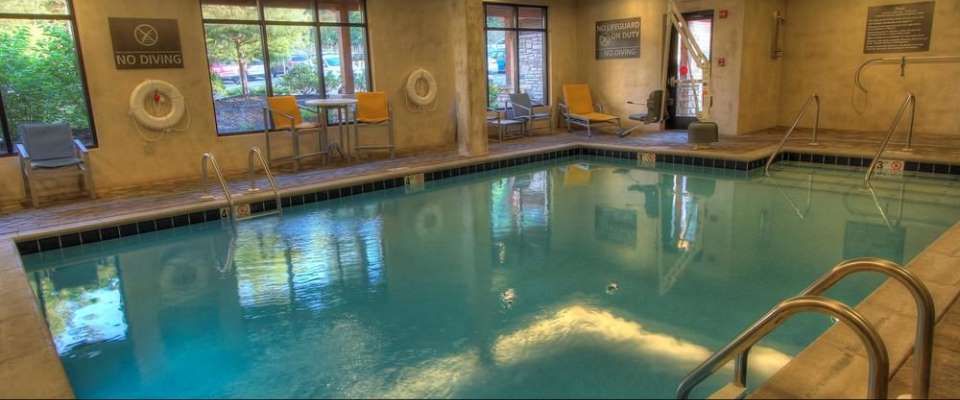 The Indoor Pool at the Hampton Inn Pigeon Forge on Teaster Lane is not huge but it is open year round and heated. Your kids will enjoy being able to splash around even when the weather is bad.
---
Outdoor Pool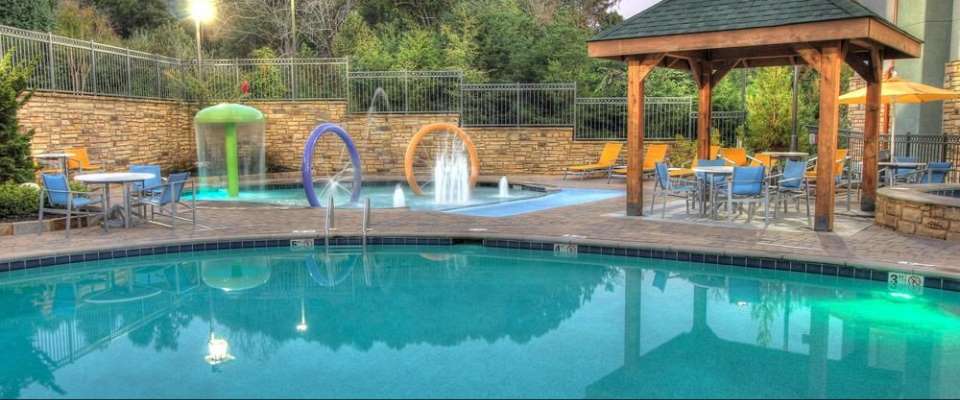 The Outdoor Pool is much larger and has a lot more space to spread out. Even though it is heated, it is only open seasonally through the year. The patio is laid in stone and has a level of sophistication with plenty of seating and lounge chairs.
---
Kiddie Splash Area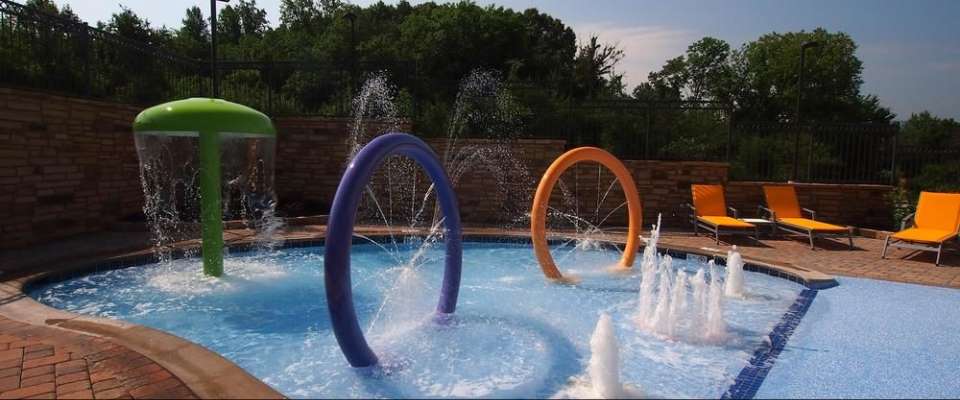 Much more than a children's pool, the Kiddie Splash area at the Hampton Inn Pigeon Forge has a gentle sloping, zero-entry path making it easy for even the smallest child to make their way in to the shallow water. Bubbling Fountains line the entrance while interactive sprinklers keep you cool all day long.
---
Hot Tub
A large Hot Tub can be found by the Outdoor Pool.