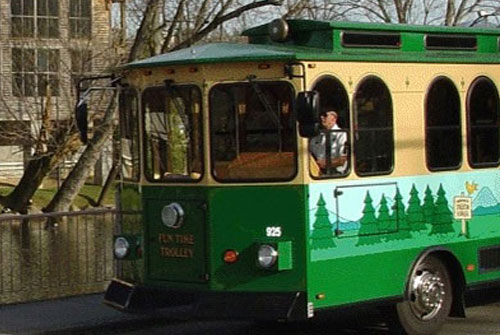 Fun Time Trolley
186 Old Mill Ave
Pigeon Forge, Tn 37868
Direct Phone Number: 1-865-453-6444

Times of Operation
March – October
8 AM to 12 AM (Midnight)
November – December
10 AM to 10 PM
* Hours are subject to change without notice

Cost to Ride the Trolley
North/South Parkway:
$.50
Dollywood:
Wears Valley:
Gatlinburg Welcome Center:
$.75
All Day Pass
$2.50
* Prices are subject to change without notice
* Children under 3 ride FREE
[GoogAd 336×280]
Information about the Trolley in Pigeon Forge
With the Pigeon Forge, Gatlinburg area starting to grow by leaps and bounds in the 1980's, the City of Pigeon Forge decided that it would be in their best interest to provide easy and affordable transportation to the guests wanting to visit their "neck of the woods". In 1986, the Fun Time Trolley system was born and it has been an invaluable method of transportation ever since. There motto is "Park your cares and Ride with the Bears". I am happy to leave my cares behind but I had just assume leave the bears behind as well.
If you know exactly where you are going for the day and you know that you will not need to "hop on, hop off" multiple times, it might be more cost effective to just purchase a single fare per person. If on the other hand, you do not want to worry about your transportation at all for the day, most people just purchase a day ride pass for $2.50. This allows each guest to come and go as they please without having to keep up with paying each time you get on the bus.
Easy Transportation
If you are looking for great, easy transportation, the Trolley Pigeon Forge could be the perfect solution. There are many reasons that people choose to take some type of public transportation when they visit new places. Think about how nice it can be to just sit back, relax and let someone else (who knows the area) deal with the traffic and getting you from location to location. I If you are planning on going to Dollywood or Dolly's Splash Country, not only do you save any frustration by driving your own car around, you also don't have to pay for the parking.
How often does the Trolley run?
That really depends on where you are and also where you are going? Take a look at the routes of the Pigeon Forge and Gatlinburg Trolley Schedule to see if taking the Fun Time Trolley is a good fit for you.
Fun Time Trolley Pickup and Drop off Schedule
Main Street
Every 20 – 25 Minutes
Wears Valley
Every 40 – 45 Minutes
Dollywood and Dolly's Splash Country
Every 15 – 20 Minutes
Gatlinburg Welcome Center
Every 20 – 25 Minutes
* Hours are subject to change without notice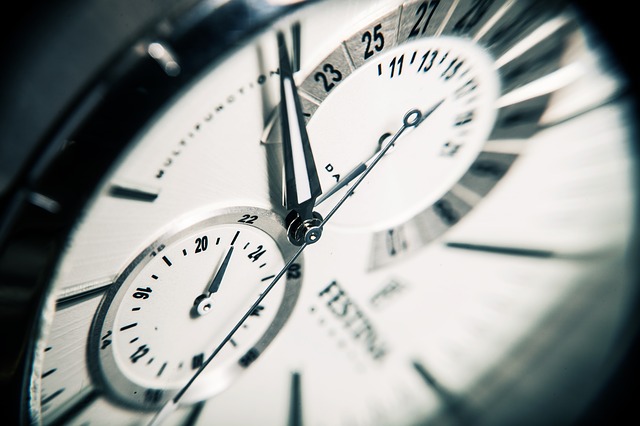 Get familiar with the Map before you ride
Any time that you visit a new location and you are planning to use the public transportation, it is well worth your time to download a map to see how the transit system works. Since the Gatlinburg Trolley services many different focal points, it is good to know the schedule and where the pickup and drop off locations are. If you haven't done so already, take a look at the PDF Trolley Map to get a feel for all of the places you can visit.