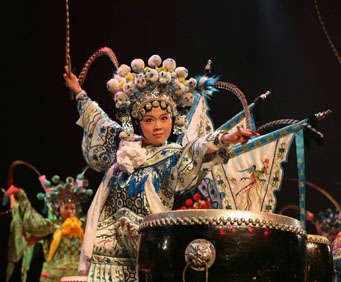 The Cirque de Chine Acrobatics Show was cancelled in the Spring of 2013.
See the Thomas Kinkade Christmas of Lights, a Live Music Celebration of the Christmas Season. This show is now being seen in the Smoky Mountain Palace Theatre.

Enjoy the 2 hour show provided by the Cirque De Chine Acrobatics Show in Gatlinburg. Watch as acrobatics, music and dance fill the stage while watching some acts that keep you on the edge of your seat until it is over. Watch as 5 Motorcycles all enter a steel sphere and ride around. This is fun that the entire family will enjoy and remember.
The Incredible Cirque De Chine Acrobatics Show
If you enjoy an intense acrobatic show filled with amazing color, dance and style, you will want to make sure you bring your family to the Cirque De Chine Acrobatics Show. Located in Gatlinburg, this show has been exciting audiences since 2007. It is 2 hours of non-stop fun for the entire family.
Sitting on the edge
There are so many suspenseful moments that you will find yourself on the edge of your seat many times during the performance. Enjoy the "Five Flying motorcyclist" that ride their motorcycles round and round and upside-down in a steel circular cage of danger. Also see the "Butterfly Lovers" float through the air and the "Hoop Divers". There is so much more to see. Book your tickets now to show your family a unique experience while visiting the Gatlinburg Area.