Indoor, Outdoor Pools, Lazy River
No matter what time of year it is there is a Mainstay Suites Pigeon Forge Pool that will keep your kids happy. The indoor pool is open all year long and the indoor hot tub is large enough for a group of guests, friends or family. In the warmer months, the outdoor water fun begins with a large pool, lazy river and a small children's pool.
Water Park Information at Orlando World Center Marriott:
Pool Hours: Daily 9am – 11pm
Outdoor Pool: The Outdoor Pool is large and inviting when the weather is warm
Indoor Pool: The Indoor Pool is heated and open year round
Large Water Slides: There is

not a Water Slide

Lazy River: There is an outdoor lazy river open seasonally
Kids Pool: A small, shallow children's pool awaits with a raining mushroom activity
Zero-entry: There is

no zero-entry access but the children's pool is shallow

Hot Tub: There is a large Hot Tub at the Outdoor Pool but a much larger Hot tub located with the Indoor Pool
Towels: Towels are provided at the pool area
Cabanas: Unfortunately, you

will not find any Cabanas at the Mainstay Suites in Pigeon Forge

Notice: Pool hours can change without notice. Always check the daily schedule at the hotel for the updated hours to the pools and any events.
Who: The Pool are for all Guests at the Mainstay Suites & Conference Center in Pigeon Forge
Lifeguards:

Lifeguards at not at any of the pools or water spaces
---
Indoor, Heated Pool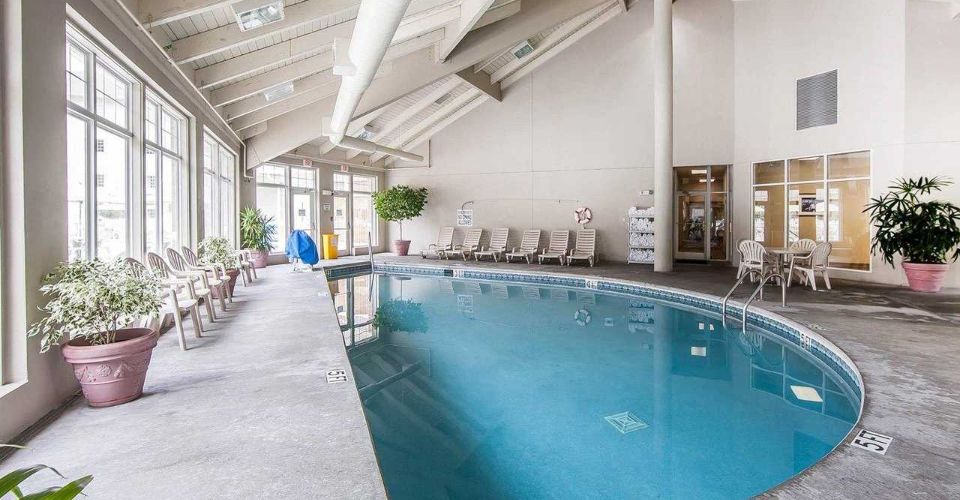 The Indoor Pool is not huge but it is open year-round making this a great hang out for the family.
Indoor Hot Tub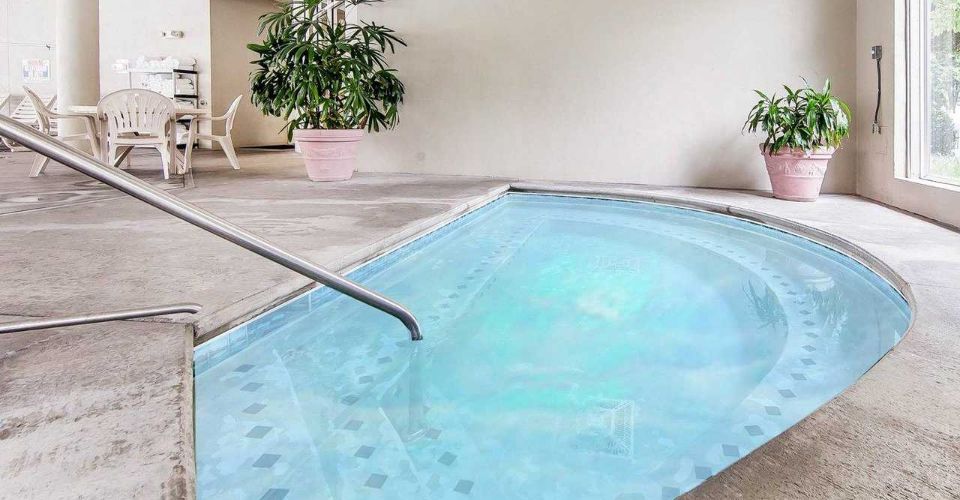 The largest of the two hot tubs at the Mainstay Suites in Pigeon Forge would be the Indoor Hot Tub. This jacuzzi is large enough to fit multiple guests and not get crowded.
Outdoor Pool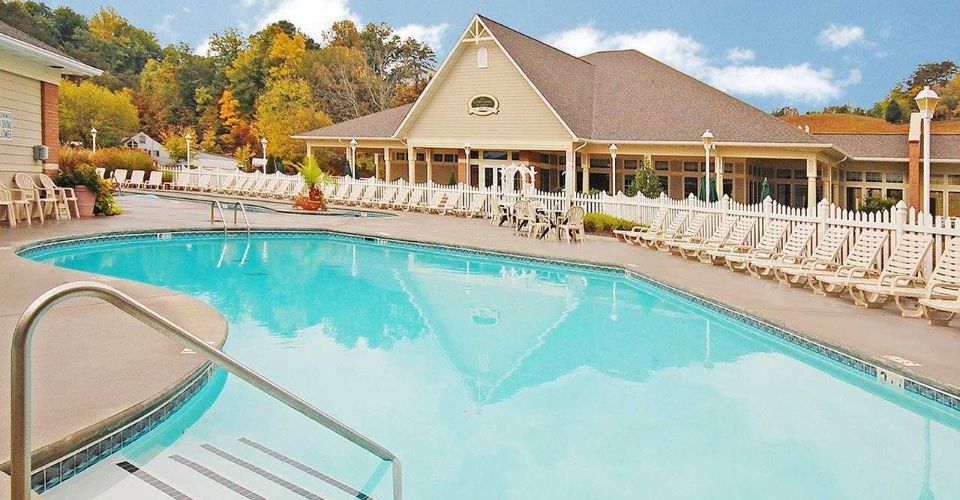 Nice size and inviting Outdoor Pool is open seasonally, adding to the water fun available.
Frequently Asked Questions: MainStay Suites Pigeon Forge Pool
When does the Outdoor Pool & Lazy River close?
The Outdoor Water Fun normally gets closed during the first couple of weeks in October.
---
Are tubes available for the Lazy River?
There are tubes available for the lazy river and they are free. The tubes are first to come first serve but there are normally plenty to go around.
---
When does the outdoor pool open?
This can vary a little each year but generally, it will open around the last week of March.
---
Is the indoor pool heated?
Yes, the pool is heated and very comfortable.
---
Is there a hot tub?
There are actually two (2) hot tubs. The indoor hot tub is huge and a more regular sized one is outside.
RESERVATIONS
MainStay Suites Pigeon Forge