Pools at the Quality Inn at Dollywood Lane Hotel
Does the Quality Inn at Dollywood Lane have an Indoor Pool? The Quality Inn & Suites and the Comfort Inn & Suites at Dollywood Lane are sister properties and share pool amenities. The Comfort Inn has a Heated Indoor Pool, and the Quality Inn has a larger, Seasonal Outdoor Pool with Kids Splash area. Each has there own perks and benefits and compliment one another. Let's take a deeper look.
Pool Information:
Pool Hours: Daily 9am – Midnight
Towels: Located at the Pool Deck
Notice: Pool hours can change without notice. Always check the daily schedule at the hotel for the updated hours to the pools and any events.
Who: The Indoor Pool is open to Quality Inn and Comfort Inn Guests, the same is true with the Indoor Pool located at the Comfort Inn next door
Lifeguards: There are not any Lifeguards
Outdoor Pool at the Quality Inn at Dollywood Lane
The Outdoor Pool at the Quality Inn is fairly large and sits beside the parking lot of the hotel. There are many different sections to the pool with a small children's pool and a kids splash area.
---
Kids Splash Pad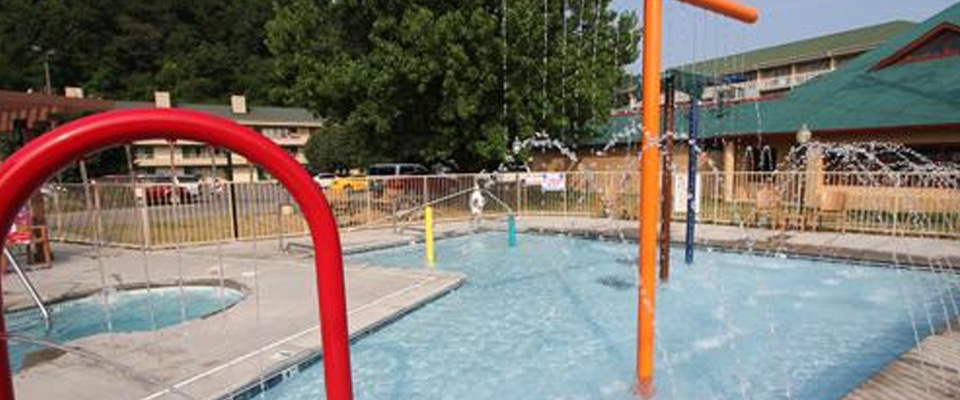 A large, shallow Kids splash zone with plenty of spraying fountains will keep the kids cooled off in the summer.
---
Outdoor Hot Tub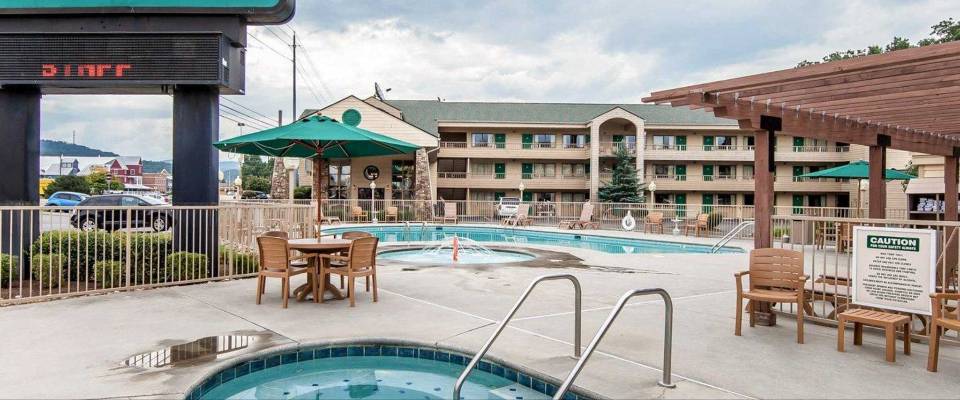 The Hot Tub is located in a perfect position, right in between the Pool and the shallow Kids Play areas allowing you to keep a close eye on your little ones as you get that deep, hot soak you have been needing after walking around the Pigeon Forge Parkway.
---
Indoor Pool and Hot Tub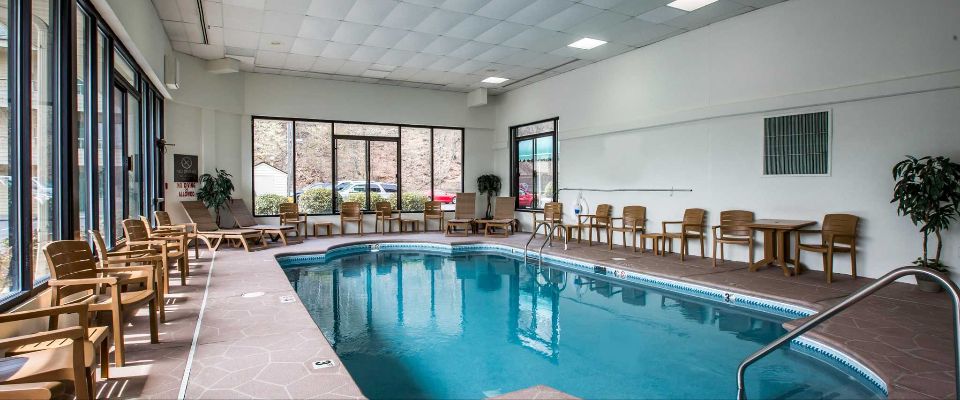 Next Door, just a short walk through the parking lot, the Comfort Inn & Suites at Dollywood Lane has a nice Indoor Heated Pool and huge hot tub for year round use. All guests of the Quality Inn have access to this pool since this is a sister property.
RESERVATIONS
Quality Inn at Dollywood Lane