Recreation at the Courtyard in Pigeon Forge
Step outside and take in the beauty while also enjoying the location Courtyard Marriott Pigeon Forge Recreation and Fun. All of the family will enjoy the outdoor pool with lazy river when it is in season and the year-round open Indoor, heated pool is always a treat. Take a walk along the river and take in a natural beauty that surrounds Pigeon Forge.
So many fun things to do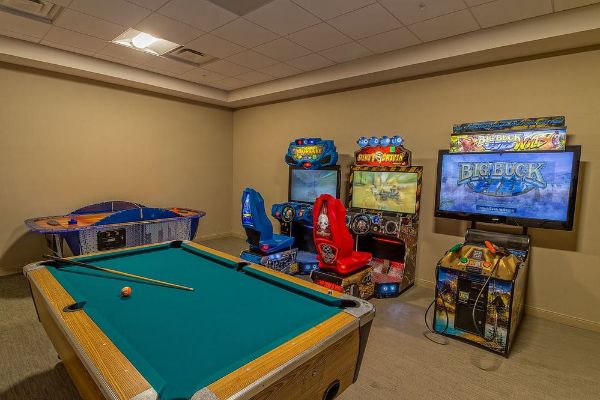 Arcade - Game Room
The game room is not huge by any means but it is unique in that it has family fun activities with a pool table and air hockey.
RESERVATIONS
Courtyard Marriott Pigeon Forge