Despite the fact that there is not a Free Continental Breakfast at the Courtyard Marriott Pigeon Forge TN Restaurants, you can get Breakfast or Dinner onsite from The Bistro. In the morning, stop by and get a simple Starbucks coffee or sit down and have a full American Style Breakfast. In the evening, choose from a variety of dinner options as well.
Restaurants at the Marriott Courtyard in Pigeon Forge
The Bistro Restaurant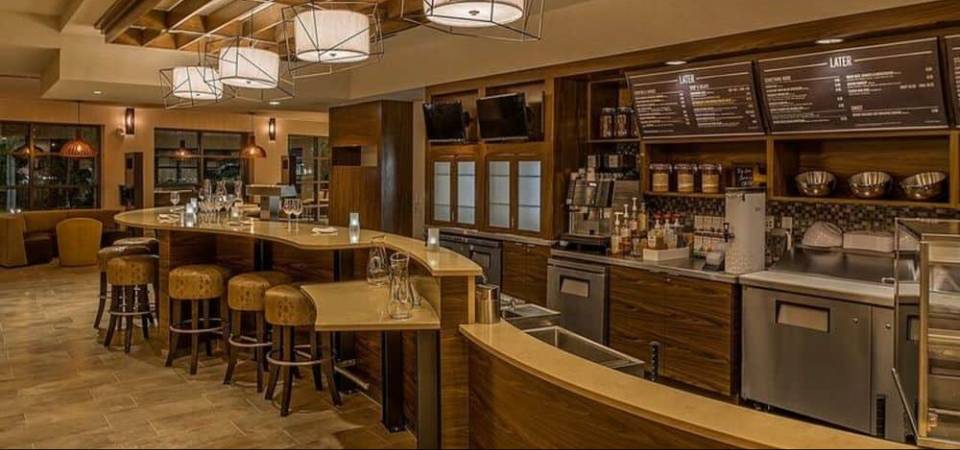 Casual Dining serving a full Breakfast or even Grab-n-go options including your favorite Starbucks Coffee. Many dining options for Dinner as well.
The Bistro Restaurant:
Hours: not Listed
Meals Served: Breakfast and Dinner
Reservations: No
Dress: Casual
Phone: not Listed
RESERVATIONS
Courtyard Marriott Pigeon Forge