The Inn at Christmas Place Recreation is very distinct from other hotels and resorts you will stay at in Pigeon Forge. This is mainly because all of the things to do are wrapped around a Christmas theme. That is why you want to visit though, right? Every day is Christmas at the Christmas Inn and it is apparent from the vast array of decorations, trees, oh and have I mentioned Santa? Yes, Santa is at the Christmas Place multiple times a week, singing songs, reading stories and you can even have breakfast with him.
Fun Things to do at The Christmas Place Inn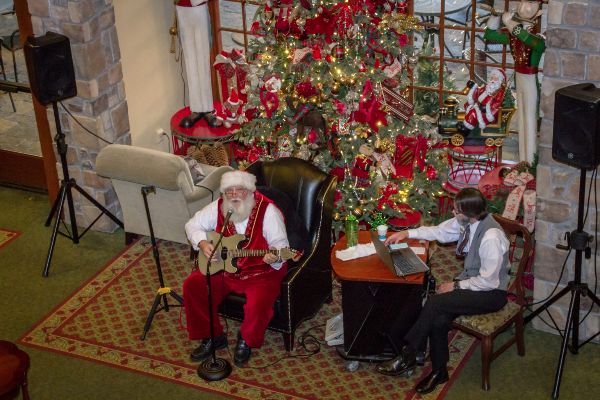 Meet Santa
There are so many places to meet and be entertained from the "Singing Santa" where he plays the guitar and sings Carols each Tuesday, Thursday, and Saturday at 8:05 pm to Storytime on Mondays and Fridays. You can even schedule a breakfast with Santa. The kids will love this so be sure to schedule this in during your stay.
RESERVATIONS
The Inn at Christmas Place