Certainly, staying at one of the Sevierville Hotels with Indoor Pools and Slides will add hours of enjoyment to the family vacation but which hotels actually have these amenities? While there are only a few to pick from, there are also other options in Sevierville and the surrounding cities. On the other hand, if all you really need is a Sevierville Hotel with Indoor Pool, this can expand your search a little bit further.
Water Fun any time of year with Sevierville Hotels with Indoor Pools and Slides
Besides having a place to enjoy water activities all year round, the Hotels in Sevierville with Indoor Water Slides also keep you out of the summer heat and away from getting sunburned. Still, those outdoor locations are great when you are looking to get a suntan. Either way, there are a few options to consider. Coloring outside the lines a little bit, the Wilderness at the Smokies has a little bit of everything. Moreover, this resort has a full Wild Waterdome Indoor Waterpark with Water Slides, an Indoor Wave Pool and even a giant sized kiddie splash fort with smaller slides. This might be more than what you were looking for but it does meet the criteria you were looking for with Indoor Pool and Water Slides. Let's take a look at other some other options.
Wilderness at the Smokies Resort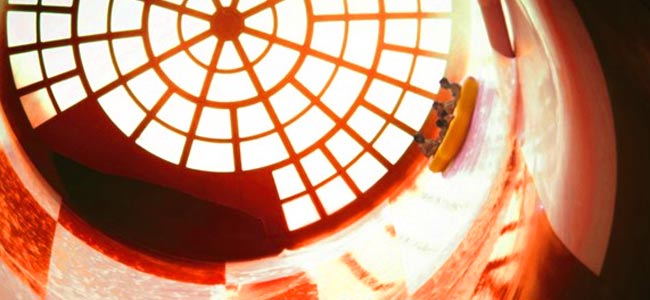 As we see from this image, the Indoor Water Slides at the Wilderness at the Smokies are far from what you will find in a small hotel in Sevierville. This is absolutely, the best place to be if you want a full Indoor Water Park to use any time of the year. On top of that, if you are visiting in the Spring or Summer, 2 additional Outdoor Water Parks are at this resort. Indeed, the Wilderness at the Smokies has everything you could ever want for your family fun but depending on what you are looking for, this might be a bigger adventure than you need.
---
Resort at Governors Crossing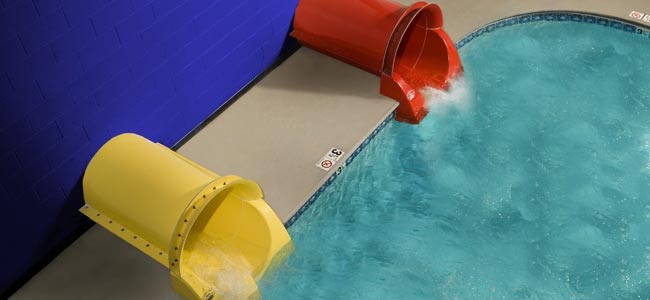 Another option would be the Resort at Governors Crossing. This resort has has an Indoor and Outdoor Water Park. The indoor pools offer fun with Water Basketball and Volleyball while the Indoor Water Slides are 2 very large twisting enclosed slides, taking you out of the building and back inside to a comfortable splash down area.
Hotels in Sevierville with Indoor Water Slide and Pool