So much fun at the Great Smokies Lodge Wyndham
There is not much of a chance you will get bored when you look at all of The Wyndham Great Smokies Lodge Recreation and fun is offered. Guests at the Great Smokies Lodge have access to all of the Water Fun at the Wilderness at the Smokies. So, on top of the Fitness Room and Miniature Golf, your family has full access to the Indoor, Outdoor Water Parks and the Adventure park. Give it a try and see if it tops the list of places you want to stay in Pigeon Forge.
Recreation at the Wyndham Great Smokies Lodge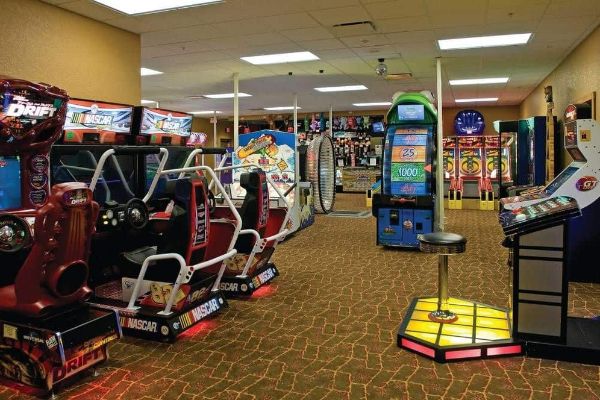 Arcade - Game Room
The Arcade at the Great Smokies Lodge Wyndham is large with a variety of different games with skeeball, ticket games and plenty of electronic fun, this is a great way to spend some time when the weather is not the best.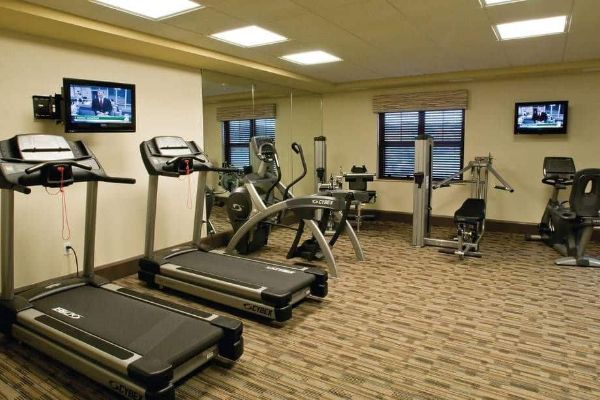 Fitness Center
While the Fitness Center may not be the largest, it does have plenty of different machines to give you that workout you have been looking forward to.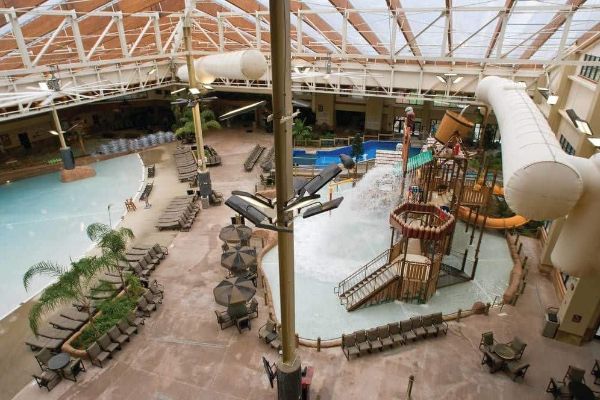 Indoor Water Park
Huge Wave Pool as well as 3 large water slides. One slide, the Trail Twisters, slings you back and forth in a giant funnel before dumping you out in to the splash zone. The Kids Splash park is great for toddlers with Zero Entry access, & has small slides. If you are really looking for adventure you might want to try keeping your balance on the Smokies Surf Rider. See more at the Wild Waterdome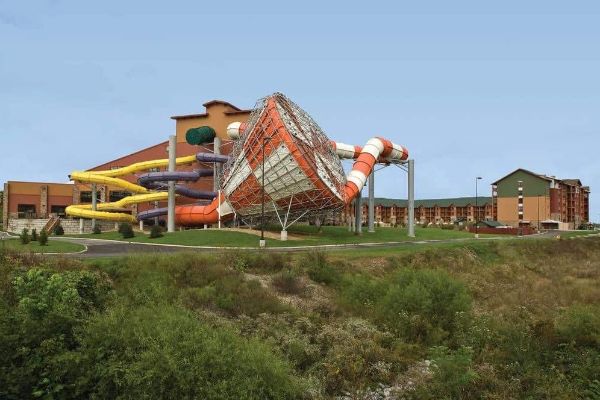 Outdoor Water Park
The Outdoor Water Park is not open year round due to the cold weather but when it is open, this increases the water play area immensely. If you are in a group, take on the racing challenge of the Cyclone Racers where up to 4 riders sit in their own lanes ready to zip down to the bottom on their track. A wave pool is also available at the Outdoor Water Park and ties directly into the Cataloochee Creek Lazy River that winds around the entire park. Lake Wilderness Outdoor Waterpark
RESERVATIONS
Wyndham Great Smokies Lodge